In recent years, with the improvement of people's living standards, people pay more and more attention to the nutrition and health of food. "Artificial meat" is the result of the current trend of vegetarianism. Consumers have gradually realized the health and environmental benefits of vegetarianism. Vegetarianism has become extremely popular in recent years. A large number of foreign companies have launched vegetarian burgers, vegetarian sausages, and vegetarian patties, which have become a trend in developed countries such as Europe and the United States.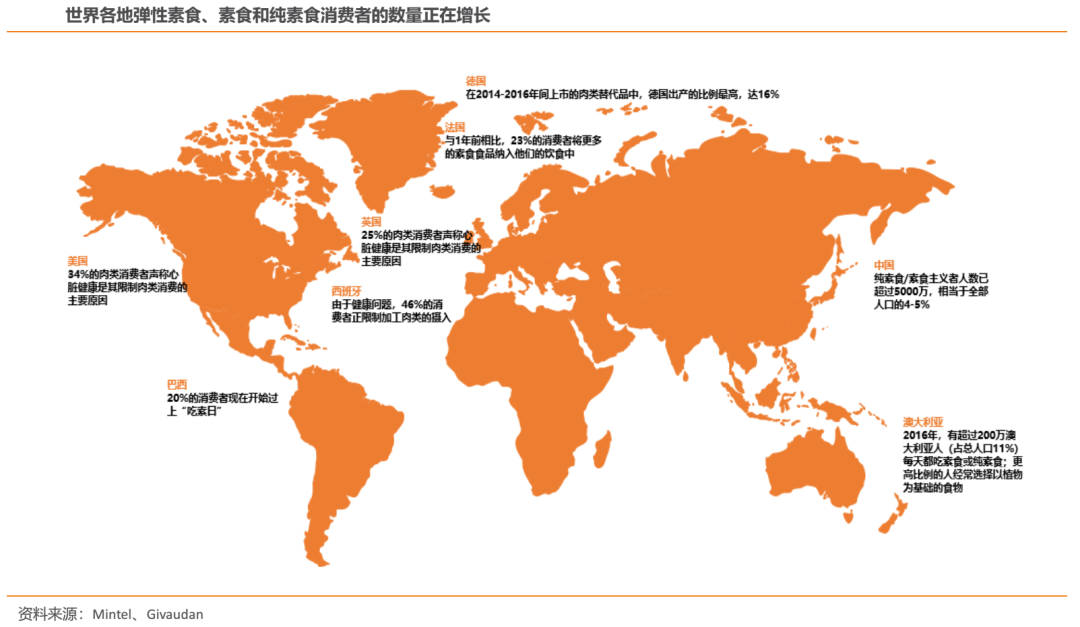 China's largest puffed food machinery manufacturer-Shandong Arrow Machinery  Co., Ltd. Specializing in the research and development, production, sales, and application promotion of food engineering projects, the company is one of China's largest extruded food machinery processing equipment and whole plant engineering comprehensive problem solvers with food twin screw extrusion technology engineering as the main body . The company adheres to the concept that quality equals value, and aims to create a great future together with customers!
1.Equipment Introduction: Textured Protein/ Vegan Meat production line
This production line is developed by our company based on years of experience in extrusion equipment production and combined with advanced equipment at home and abroad. The production line uses defatted soybean meal and peanut meal as the main raw materials, which are stirred, extruded and sheared to form a sheet of fiber structure. The product has high protein content, has the state and taste of meat, and has the characteristics of oil absorption, water absorption and taste absorption. Free of cholesterol and animal fat. It can be widely used in meat products, fast food, quick-frozen food, and can also be made into various vegetarian snack foods and vegetarian dishes.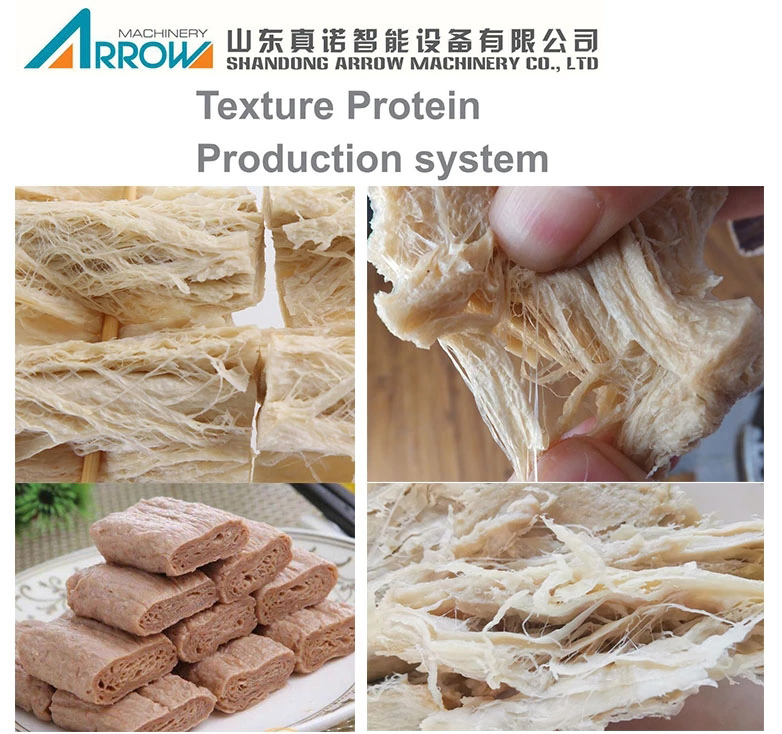 2.Product Category
(1).Textured Protein
(2).Filamentous Protein
(3).High-Moisture Protein
3.Product Description:
Textured Protein: Using soybean and pea protein as the main raw materials, it can be cut into columns, strips, granules, blocks, etc. after extrusion and curing. Vegetable protein content is high, cholesterol-free, healthy and safe, suitable for all kinds of people. It is the best substitute for meat products and has a wide range of applications.
Filamentous Protein: In the 1960s in Europe and the United States and other developed countries began to rise, can replace high-fat, high-calorie meat foods. The protein content is high. After rehydration, it will be fluffy, fibrous, and the organization fine. The taste is no different from ordinary meat. Because of its good water absorption, it is the best additive for high-protein meat products after processing. Enhance meat feeling and increase protein content. It has high nutritional value and health benefits.
High-moisture protein: Different from traditional tissue protein products, high-moisture protein has become the best product to replace fresh meat due to its high moisture and delicate taste. Obtaining protein from plants can reduce the negative impact on the environment; consumers' health awareness continues to increase, and they are seeking healthier sources of protein, and more and more alternative food startup companies are also emerging.
4.Capacity
100-300kg/h, 500-600kg/h,800-1000kg/h
Follow us, A lot of exciting content waiting for you to enjoy